-1-
Since April is Occupational Therapy month, I just wanted to share some awesome videos that show just what I am going to school for since most of you probably don't know much about OT! Occupational therapy is pretty much the best profession in the world!:)
-2-
Oh, this picture. Thomas found it, and we can't stop cracking up every time we look at it!!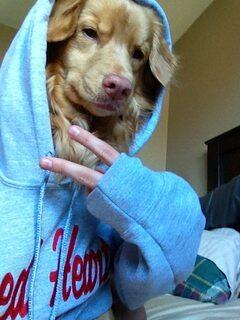 -3-
I love every bit of time spent with my hubby! We've been watching lots of Disney movies (such as Brave), enjoying this weather and taking evening walks, and whipping up some good food. Like this deliciousness that took us back to our college days. YUM! :)

-4-
Life has been a little crazy lately, but I know God has some very good things in store!
-5-
I only have TWO more days of classes, and then it's exam time! This was my last semester of classes, and I couldn't be more excited about it! I'm even more excited to start my fieldwork rotations at the end of May! This time has just flown by, and I'm sure graduation in December will be here before I know it!
-6-
Pretty soon I'll be commuting about an hour away for my fieldwork for six months, which means lots of time spent in the car. Does anyone have suggestions of good talks or series I could get to listen to in the car?
-7-
I'm not sure what we're going to do this weekend yet. We were planning on running a half marathon, but it unfortunately got cancelled. I've been wanting to surprise Thomas by taking him on a certain date, but the weather hasn't been nice enough to do so. This might just be the weekend!