I am so thankful for the chance to do a lot of reading over my five week Christmas break! I often get so caught up in schoolwork during the semester that I don't spend as much time as I would like to read other books. Here are a few of the books I plan on reading over the break.
Breaking Through: Catholic Women Speak for Themselves
I am currently reading this to review on the blog, and I'm almost done with it! I should be writing about it tomorrow, and if not by the end of the weekend!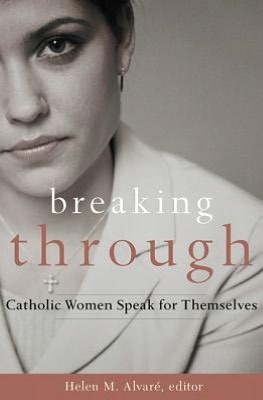 I had every intention of joining Marie's online study for this book, but I just haven't had a chance to open it yet!
I knew this was a must read after reading Stephanie's review of it! This is probably the one I am most looking forward to reading.
I started reading this book months ago, but I left it at my parent's house. I found it today, and am excited to finish it! It is a compilation of stories of people who have converted to Catholicism and it is SO good. I have learned more about the Catholic faith and why we believe some of the things we believe from the little bit I read so far.
I have loved every book I have read by Jodi Picoult! I picked up this one at Goodwill this week, and I'm looking forward to reading it!
Here's a list I found on Pinterest of 100 books to read for the Year of Faith.
What are you currently reading? Do you have any book recommendations?