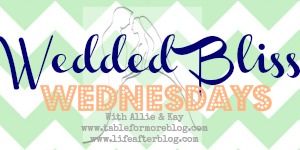 Today's link up with Kay and Allie was for the husbands! So here's what Thomas has to say! I also added some random pictures from high school and college along with captions...
What was the first thing you noticed about your wife?
Her looks helped :) But I think our similar personalities are what really brought us together at first. We just got along so well from day one.
This is from when we were in high school together...
Yep, it was definitely a personality thing
When you first started dating your wife, what kept you calling/asking her out?
The fact that from the very first second I could be myself around her.I didn't have to impress her, or change who I was - she liked me just the way I was. We always had so much fun hanging out together.
College after a game with a bunch of people from my dorm...oh we always did have fun together and still do!
Still not sure why he wanted to keep calling me when I did stuff like this to him...
What is your wife's best quality?
Obviously there are far too many to list! If I had to pick one though, it would definitely be her faith. In our first year of marriage, Caitlin has brought me so much closer to God through her devotion to Him. Her dedication to her faith is mirrored in other areas of her life as well - her schoolwork, her relationships, and her commitment to staying fit.
What is your favorite thing to do with your wife (ahem, keep it clean!)?
Explore new places. From corn mazes and nature walks to restaurants and activities, Caitlin always finds a way to make the most of wherever we go.
On a hike together - I absolutely love our exploring too!
What are you most excited for for the future with your wife?
Although we're not sure when God plans for this to happen, I'm really excited to start a family with my wonderful wife! She shows me so much love every day, and I know that she would show that same love to our children and make a great mother.
How do you make your wife feel loved?
Although I will never be able to do enough to truly show her how much she means to me, I try to show her through my actions. The little opportunities throughout the day to help her with a chore (or better yet, do it for her!) allow me to express how much she means.