Our Bible study topic this week was faithfulness, and it was the perfect timing for me. I loved my rotation last week and
I learned so much, but it was also extremely emotionally draining. I saw patients with very severe burns, and my eyes were opened to so much suffering and pain. It was a lot to take in and process, and I left each day with a very heavy heart. I definitely asked God multiple times why there is so much suffering and why people go through so much pain, especially children. Why do some people suffer so much more than others? I would rather suffer a million times over than see a young child suffering. Why have I not had to suffer like that? Why not me? What good can he bring out of suffering?
Thankfully, I was reminded this week that the Lord really and truly is faithful. We see many, many Bible verses about this:
"If we are unfaithful, he remains faithful; he is not able to deny himself"
"And you shall know that the Lord your God himself is a strong and faithful God, preserving his covenant and his mercy for those who love him and those who keep his precepts for a thousand generations"
"Your reign is a reign for all ages, your dominion for all generations. The Lord is trustworthy in every word and faithful in every work."
"But the Lord is faithful. He will strengthen you and guard you from the evil one."
In our Bible study homework, we read the verses about faithfulness several times and really let them sink in. If we really and truly believe these words (which we should because they are the word of God), I think it leads to an inner sense of peace and trust. If we recognize the beauty of God's covenant and the way he has been faithful to his people throughout the ages, we begin to understand that he will be faithful in our own lives and in the lives of those around us, even in the hard times when we least see how that is going to happen.
The more we read and reflect on the God's faithfulness to us, the better we will be able to have a deep trust in his plan. I know that sinfulness has brought all this suffering into the world, but it's still so hard to understand it and take it all in. I at least trust that God can bring good out of any situation, as all things work for good for those who love him (Romans 8:28).
Finally, I love this verse: "For this momentary light affliction is producing for us an eternal weight of glory beyond all comparison" (2 Corinthians 4:17). I definitely have to remember that there will one day be a day without sadness or pain (Revelation 21:4). The good that these people will one day experience in heaven is so incredibly unbelievable that we cannot even begin to fathom it on earth. I am trusting God's promise of faithfulness, and I know one day those who suffer will have no memory of when they find the goodness God has in store for them.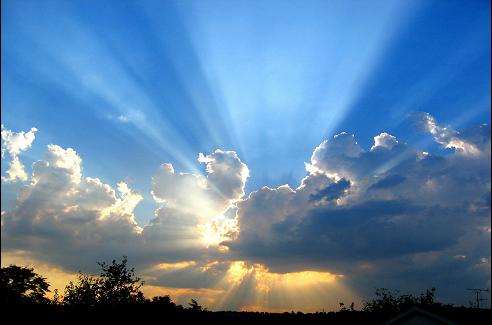 "By the mercies of the Lord, we are not consumed. For his compassion has not passed away. I know it at first light; great is your faithfulness."

How do you handle seeing other people suffer? Does anyone have Catholic reading suggestions about suffering, particularly children suffering?